Who We Are
Phat Buddha Productions, St. Louis' top recording studio, was founded by long-time friends Brad Goldenberg and Mike Landau in 1998. With 40 years of experience in the recording industry combined, they have the scope of knowledge to take your music to the next level. Not only does Phat Buddha have newly updated, state-of-the-art recording equipment, we also have the comforts of home to encourage creativity.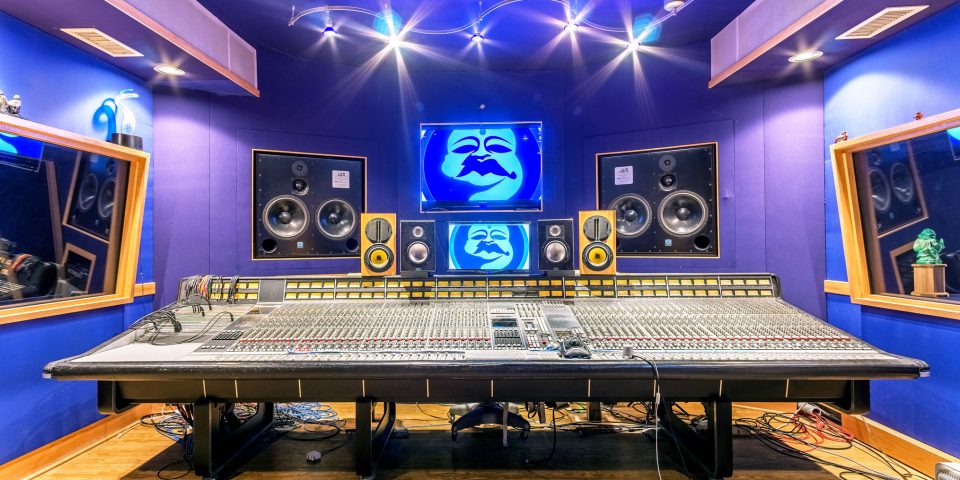 While we have top-quality studios & equipment, we know that recording is only part of the process. There must be creativity, which often happens in between recordings. So, we've thought of everything. From a rehearsal area to a lounge equipped with satellite TV, our artists always feel comfortable.
The creative process is not always easy, and long hours of recording can be tiring. Hungry? Because the studio is located in the heart of Downtown St. Louis you can enjoy one of the many fine St. Louis restaurants that are just minutes away. Need a break? Blow off some steam on the dance floors of the hottest clubs in St. Louis, or just relax on our sofas and watch TV or play a video game. Need to check your email? Sit down at a computer workstation and get online.
Phat Buddha provides the perfect balance of atmosphere, enthusiastic staff, and top of the line recording equipment to produce high quality results for any project.
At Phat Buddha Productions, we do not just record. We participate in the development of artists. We understand that music goes further than an album: it is an extension of the artist.